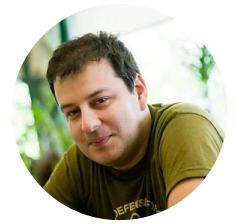 Born in St Petersburg Russia where I began taking lesson at a specialised chess school. Captain of school chess team, assistant captain of district elementary school, I still have fond memories of our team matches on 30 boards, that's when 30 kids play vs 30 kids from another town and you need to score over 50÷ for an aggregate team win, it was nerve wrecking!

I moved to Boston in 1991, competed in many tournaments both scholastic and adult ones and rose quickly through the ranks, consistently making the top 50 U.S junior list. I'm a graduate of Newton North High School and UMASS Boston, majoring in Political Science with an Economics minor. I've been teaching for many years now and have students who have themselves become masters, have won state titles and have gotten scholarships from prestigious universities based on their chess merit. I enjoy working with kids, seeing them grow both as players and as individuals and there is nothing else I would rather be doing!


National and Life Master, Current Fide rating 2235

Two time MA high school Co-champion.

4th place in Nationals Middle school 1994-(Rye town NY)

Manager and player on the Semi-professional chess team the Boston Blitz 2005-2016, 2006 All-star, 4-timewinner of the prestigious game of the week award.(www.uschessleague.com)

Professional trainer 2003 in MA and RI

Awarded with a certificate of Merit 2011 by RI Senate for developing many top players there, some of whom are now Masters.

2015 Metrowest Chess club champions largest Club in NE(www.metrowestchess.org)

Winner of 2016 Boston Chess Congress Blitz championship Winning coach of the 2016 State champions Cabot elementary in the annual Hurvitz cup competition.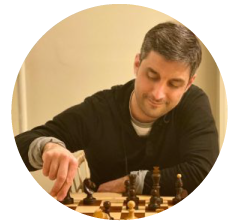 Learned to play chess at age 14: 1993; First tournament: 1994; Captain/First Board High School Chess team 1994-1997. League Champions 1996, 1997, 2nd Place 1995; United States Chess Federation (USCF) Top 50 Junior, August 1998; Assisted with the Schachklub Tarrasch "Jugendtraining" (chess classes for juniors) program in Munich in 2000, 2001, 2004; Master's Degree in Teaching German as a Second Language 2008 (Freie Universtät, Berlin); Fulbright Teaching Assistantship (Austria) 2008-2010; Adjunct Professor (ESL) University of Alaska, Anchorage 2010-2013; Instructor School Break Chess Camp Boylston Chess Club 2014-2016; Jared has taught chess in Massachusetts public schools since 2015; Instructor at the New England Chess School since 2019;

Has served as chief director of more than 25 chess tournaments Wins published in national and international magazines (Chess Horizons, Rochade); Highest FIDE rating: 2106 in the year 2001 (equivalent to 2206 USCF). -Translated three books from German to English, including a treatise on tactics for candidate masters by one of the world's most prolific chess authors, grandmaster Karsten Müller.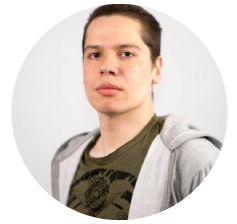 Sergio is a native of the Cambridge area.

When he was young, he always had an interest in games and would often see the Chess Players in Harvard Sq although he didn't develop a serious interest in Chess until he was older.

Sergio has had an eclectic range of occupations ranging from Grip and Art dept for Movie Sets, Landscaper, Film Projectionist, Catering Chef and currently a Chess Teacher. During those times he honed his skills playing Chess at the Harvard Sq Tables Starting at the age of 24. Sergio has a wide knowledge of film and Games and is proficient at other classical boardgames like Go, and Shogi (Japanese Chess). During his free time he likes to cook at home and go hiking outside and of course watch Movies.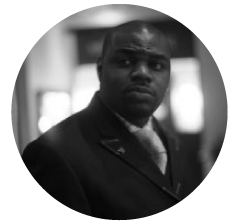 Corey Tolbert is a blitz chess expert and enthusiast. Growing up in West Philadelphia taught me many important characteristics such as cunning, resilience, and will. These characteristics are what made me the player I am today. At 7 years old I fell in love with the game of chess. My grandfather taught me the game and we played thousands of games during my childhood. Along the way, I became the co-High School Champion of Philadelphia.

At the age of 18, I discovered blitz. It was a variation of chess that combined my two favorite things, logic and speed. Once I started playing blitz, I couldn't stop. I would play in all the major cities around the country. Then internet blitz came along. I didn't even have to leave my home to play the game that I love.

After over 75,000 games of chess played, I am always ready for more. I look for every opportunity to exhibit, learn, play, and teach the game that has been so great to me over the years. My goal is to play 200,000 games in my life and I am well on my way there. And if I happen to become the best blitz player in the history of mankind along the way, well that would make it all the better.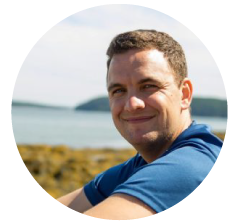 I learned to play chess from my dad when I was seven. Ever since, I have been playing in national and international chess tournaments. I was a four-time state high school chess champion. I'm an experienced tournament chess player (14 Years) and chess teacher (10 years). I have a masters degree in education from Harvard University. In addition, I have trained as a long distance runner. I was on my high school and college track and cross country team. I continue to run today and train for half-marathons and marathons.

I have taught chess with the US Chess Center in Washington, DC. I have created several after school and in school chess programs in DC, Ohio and Boston. I was a program officer for a small nonprofit that taught chess in hospitals, libraries and schools throughout the Massachusetts area. I have taught chess to both children and adults with a wide range of abilities. Recently I was the Vice President of the Massachusetts Chess Association.